An Apology, a Thank You and an Invitation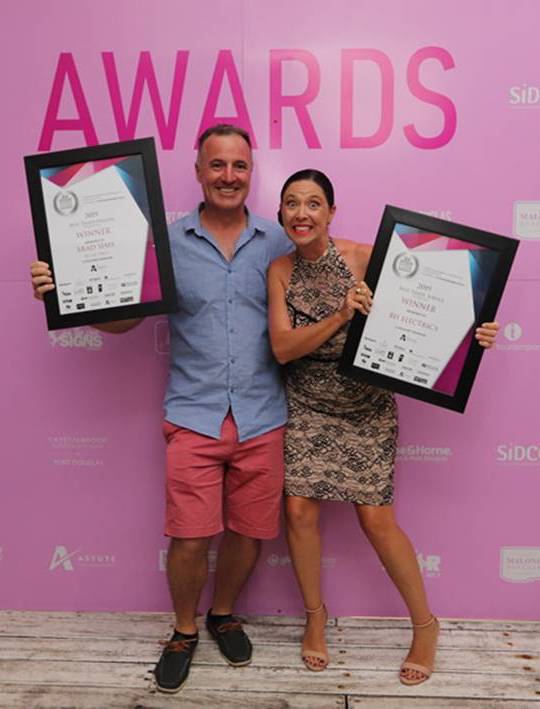 We were delighted to again be the award recipients of the Best Trade Services Business Port Douglas and the Best Tradesperson Port Douglas in this years Business and Tourism Awards. It was extra special this year with the awards being in its 10th year.
It's quite an achievement to organise one of the undisputed "events of the year" for so many years running. This year's new format at Hemmingway's was brilliant and we'd like to thank Newsport for the first-class ideas and all the effort that went into organising such a fresh new event. It was fabulous fun!
It's been almost three years since we took over BH Electrics. When we take a moment to reflect, it's been quite a journey. Those early days were hard. Much, much harder than we had anticipated they would be. Being strangers in a new town, new community, new school, and in charge of a new busy business. We didn't get a whole lot of sleep in the early days! Our brains were always ticking and our hearts always pounding.
One thing we know for sure is that we dropped the ball with a few of our clients in those early days and some didn't get the service they deserved. It's regrettable, and we sincerely apologise to those affected. With the benefit of hindsight there are without doubt some things we would do differently. The good news is that we are now almost three years down the road and we are more settled, more confident, more organised and a whole lot more happy both in business and as a family!
Thank you to our amazing clients both old and new. Your support of my team and myself is something that I value very much. It is our aim to bring you the very best service possible with honesty and transparency at the forefront.
2020 will be an exciting year with more internal improvements on the drawing board. If you have feedback on our business, then please remember that my door is always open. If you haven't been in touch for a while, then we would like to take this opportunity to invite you to come back and try our services again. We are sure you'll notice the improvements.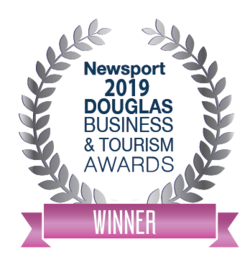 I also need to express my gratitude to my team. They bring their A game to their roles in the business everyday and I couldn't be more proud of each of them.
Thank you to everyone who voted for us for these awards, it was such a thrill to bring these home. We wish you and your family all the very best for the festive season.
Cheers,
Brad & Leanne Sims and the team from BH Electrics