Commercial Fit Out: 50 Murphy Street, Port Douglas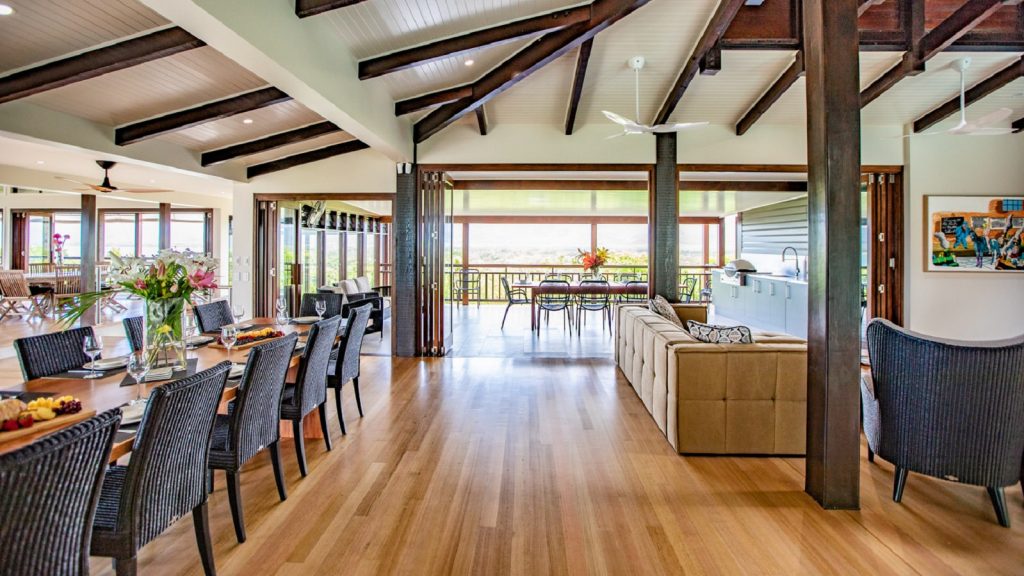 This property is located on Murphy Street, it is the premier location of Port Douglas, encapsulating uninterrupted views over iconic Four Mile Beach and a coastal panorama as far as the eye can see.
BH Electrics worked with local builder Mane Contracting Group on a complete refurbishment of this five-star property. Utilising the original bones of the pavilion style buildings, we undertook a complete removal of all existing electrical services.
Following the design, working closely with the builder and other trades to bring this property to a standard that easily makes this one of the most breathtaking homes in Far North Queensland.
Products such as Clipsal Iconic provided the latest in programmable switching and Haiku fans with their classic lines were installed. This was in keeping with the owner's philosophy of simple beauty. "Electrically the house is a perfect blend of top end performance and classic understatement" says Brad.
Bangalow, 50 Murphy Street, Port Douglas is available for you to experience for next holiday.
BH Electrics is the refurbishment experts for homes across Port Douglas, Cairns and Far North Queensland.