Power To You with BH Electrics Solar Service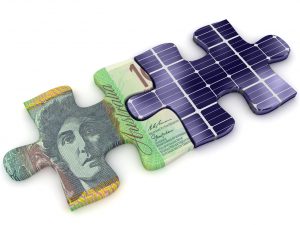 It's a well-known fact that electricity derived from solar power is kinder to the environment and also friendlier on your hop pocket.
Here are 3 of lesser thought about benefits of solar power for your home and business;
Less Water Consumption
We live on the driest continent on earth. Droughts now last for decades in some areas of Australia. Water scarcity is without doubt "a thing" that we should all be concerned about. Coal generated power uses thousands of litres of water each year for cooling generators, processing, refining and transporting fuel through pipes and the list goes on. Power generated by solar panels has ZERO water consumption.
Versatile Installation
Solar panels are able to be installed in both vertical and horizontal spaces. Installations can be achieved fairly easily due to the panel's modular nature. This flexibility comes in handy especially when installing in remote locations where the cost of installing traditional distribution lines is too high or not feasible. Hello Daintree!
Economics
Solar panels harness the power of the sun to produce clean energy. Here in Far North Queensland, we've got plenty of it. Energy produced in this way isn't subject to market price fluctuations. Once installed your on-going costs are very little due to the high quality of the panels. This means that your initial investment will be offset quite quickly. Another economic benefit is realised when using a local business to install your solar power system. This has a positive impact on your local community through job security and job creation.
Call BH Electrics today for an obligation free quote;
We guarantee our Solar Power products and services.
We only use high quality equipment
We only deal with suppliers who have stood the test of time and stand behind their warranties
We can help you find the best solar solution for your property.
We'll work with you to detangle the Small Scale Renewable Energy Scheme.
We'll calculate your pay-back period.
We work all over Far North Queensland.
Start Saving on your Electricity bills now with BH Electrics!