Commercial Fit Out and Refurbishment: The Court House Hotel Port Douglas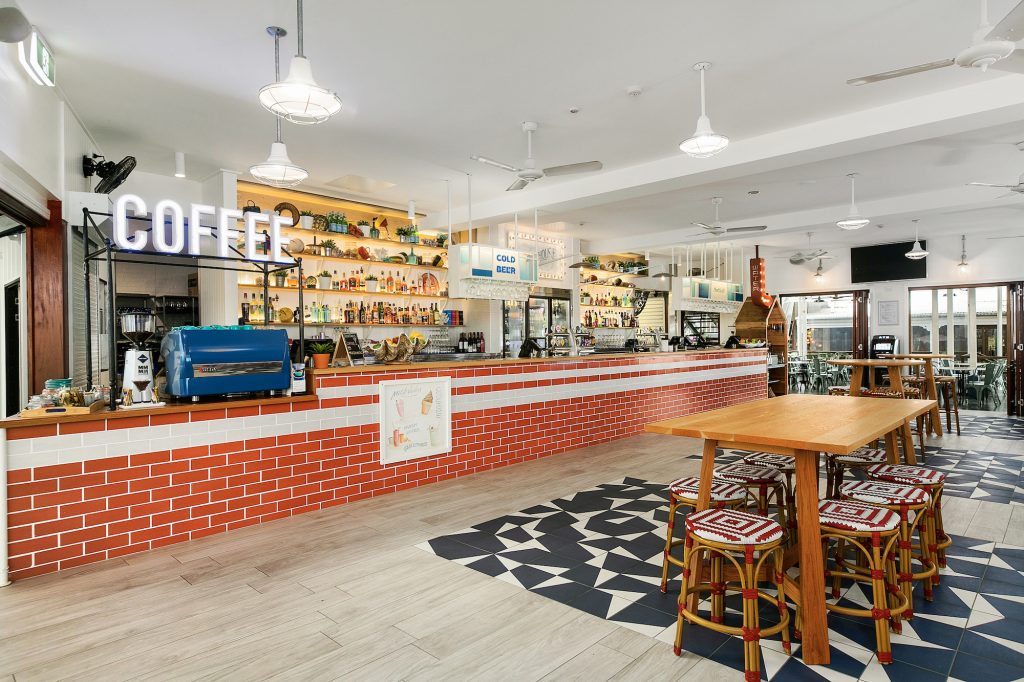 In 2017 The Court House Hotel underwent a major refurbishment to the Front Bar. BH Electrics worked with the builder Island Point Construction and other trades to deliver the project in 12 weeks. Working in conjunction with the designer , builder and owner to achieve a luxe finish to suite the Port Douglas laid back lifestyle.
LED lighting for function and ambiance
Power supply for all new appliances and bar layout
New back of bar fit out including glass wash room
Installation of a new distribution sub distribution panel for refrigeration and air conditioning.
Emergency lighting
The hotel continued to trade through the refurbishment. The main bar and bistro were closed during the day and by night dining was opened on the Wharf Street side of the hotel.
The project also included installation of new street lights which were recommended by BH Electrics to match the aesthesis of the building. BH Electrics took responsibility for the application and negotiation with Main Roads Department and Douglas Shire Council. On a functional level these street lights are designed to spread light along the footpath without encroaching on the patrons in the dining room providing a higher level of safety and security for guests and passers-by.
In 2018 we were again engaged to complete the refurbishment works to the TAB bar. This involved very quick turnaround time to minimise the interruptions to trade. The installation of new modern self-betting units, extra touch screens and an increase to the number of TV screens to ensure the punters and sports fans don't miss a race or score from their favourite games. BH Electrics were involved with the power, data, lighting and mounting the 19 new screens, again all to the satisfaction of the client.
We are proud to continue supporting this client with on-going service and maintenance when required.
BH Electrics is the commercial fit out and refurbishment experts for Port Douglas, Cairns and Far North Queensland.